People are increasingly looking for content and they often turn to big platforms to access it. But there is a lot of poor-quality or duplicate content out there. In this paradox lies a fantastic opportunity for great content.
Platforms and content access
People are increasingly turning to search engines to find information about their personal and professional lives, actually about anything. There are various ways to measure it:
We can look at it from a content production perspective, i.e. as copywriters or content producers who are writing new articles, producing new videos or infographics. As seen below, there is an increase of people looking for information online on all these verticals : parenting, vegetables, beer, fitness, Netflix…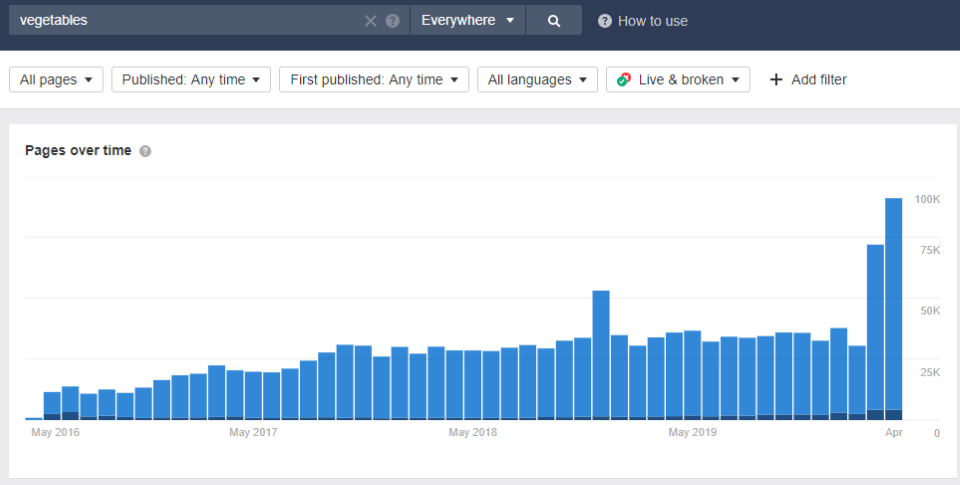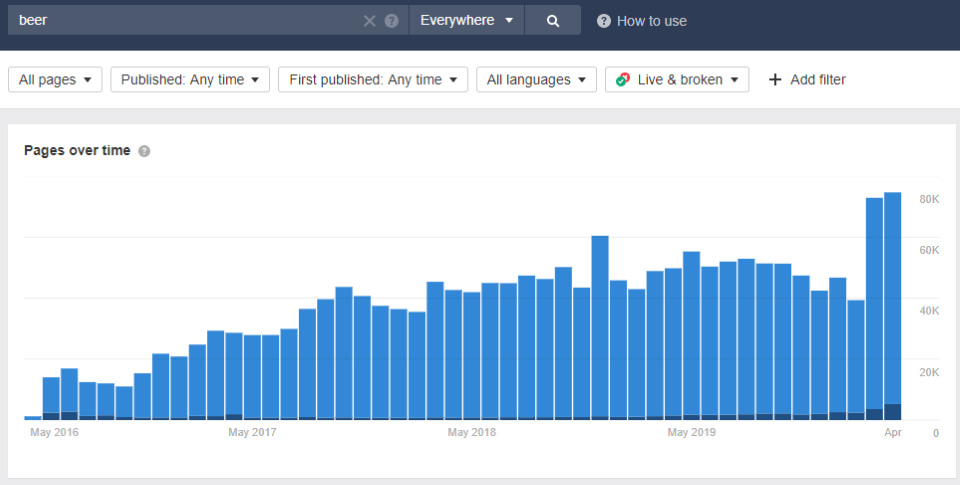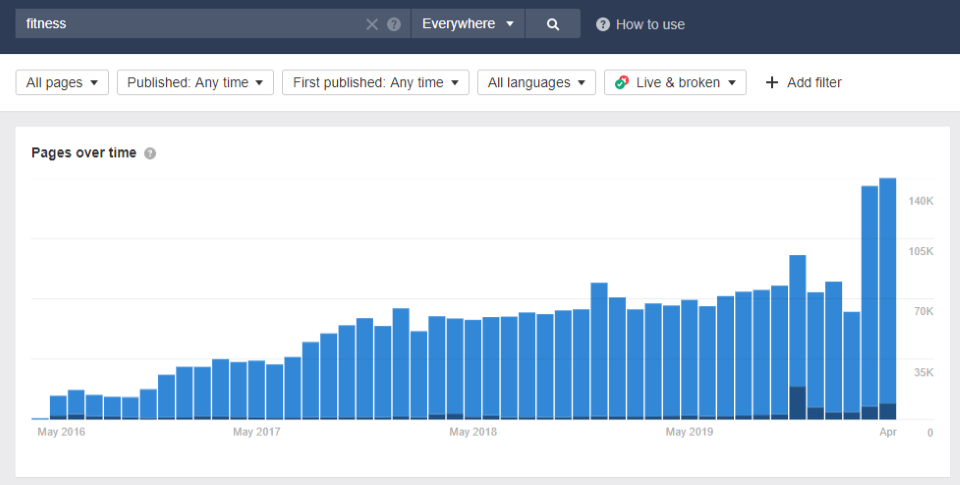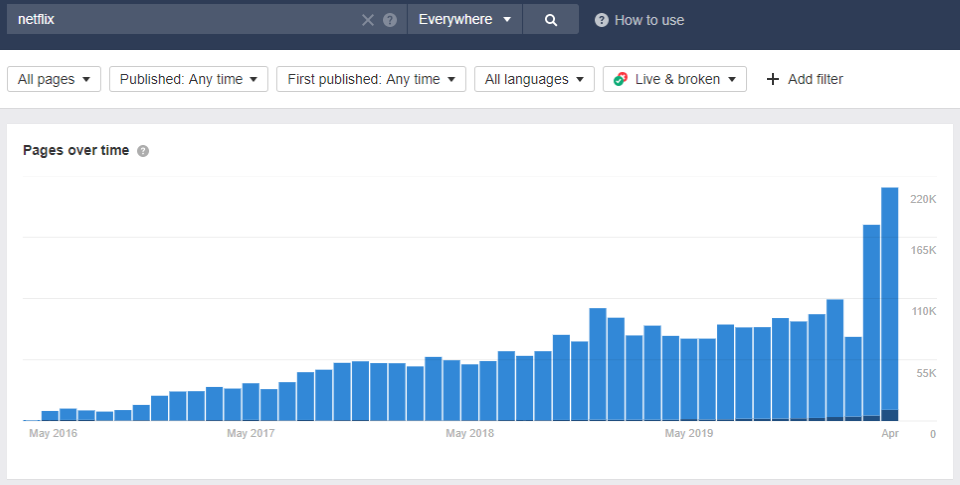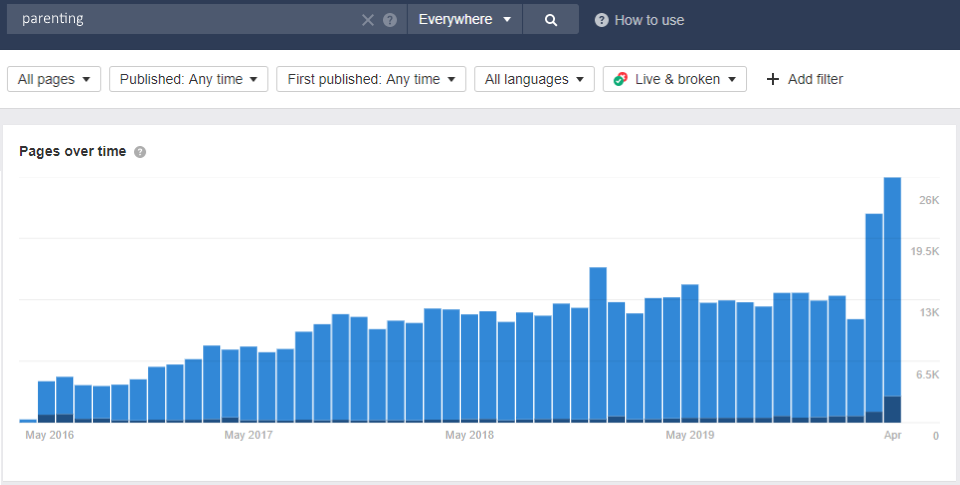 2. We can also analyze the content demand characterized by users who are reading, watching a video or sharing any piece of content online. On a platform level, Etsy has reported an increase in terms of traffic and sales:
Etsy shares pop 14% on a strong quarterly report. CEO says company feels 'very resilient' to coronavirus impact (read more here)
Almost 3 billion people are visiting Facebook inc. properties daily, and Shopify is flying :
As we help thousands of businesses to move online, our platform is now handling Black Friday level traffic every day!

It won't be long before traffic has doubled or more.

Our merchants aren't stopping, neither are we. We need 🧠to scale our platform.https://t.co/e2JeyjcEeC pic.twitter.com/6lqSrNUCte

— Jean-Michel Lemieux (@jmwind) April 16, 2020
This surge in search for content is true even during a global pandemic such as covid-19. As we can see below, Google has seen a surge on content production and consumption worldwide as pointed by this official article from Google: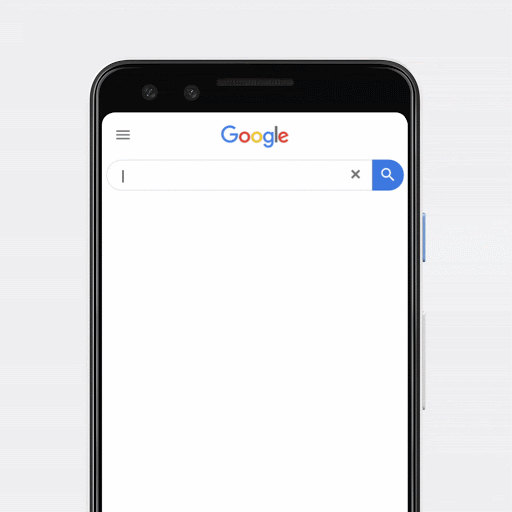 People are basically looking for more and more content online.

If we take the search intent "covid-19", Google is responding by providing a new interface on their search results page allowing everybody to easily find content. As we can see below Google is displaying different types of content basically because it is a very broad and trendy topic, both global and local, but risky (if the results are not accurate).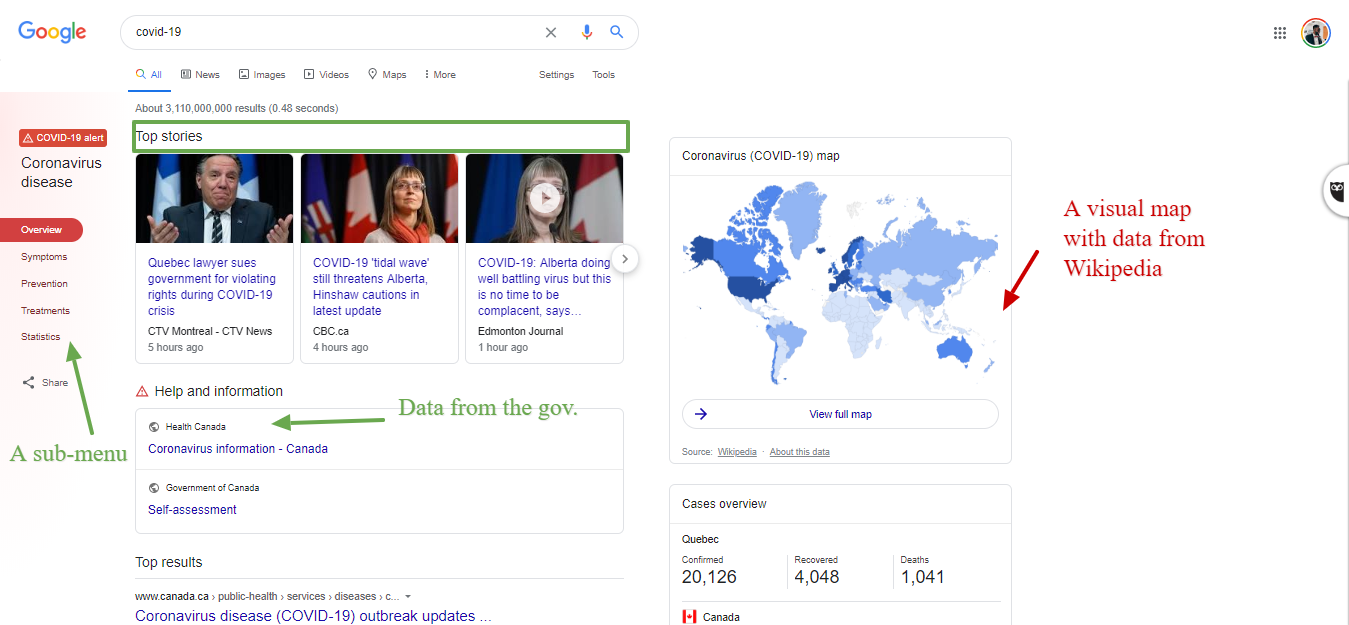 But Google is not a content platform. Nor are Facebook, YouTube, Twitter, Pinterest… All these big platforms to me are content aggregators. They have a key role because they expose your content for people to discover and enjoy it. They are essential especially during this covid-19 period as they showcase relevant content to billions of users worldwide.
But what are the big content platforms doing to find great ideas?
These days there are millions of articles about covid-19. Some interesting content on this topic may include:
In general, most of the people discover new content through search engines and social media. On social media platforms such as Facebook or Twitter, content is usually being shared through a network of friends or fans in a close environment. Which allows Google to have a bigger role in content discovery as an open search platform.
However, events such as covid-19 show that, in its quest for relevance, Google will favor authoritative sources such as government websites or big media. So for a content to be exposed it has to be relevant and popular. These are two requirements for content strategists in order for them to publish a very successful piece.
The NYTIMES for instance has several landing pages for covid-19. One of the main pages is this one https://www.nytimes.com/news-event/coronavirus. It is not necessary to mention that this page is updated regularly and because it is supposed to receive a lot of traffic, you have to log in or create an account to read all the articles. This is important because as a content creator you still have a business goal (here to increase sign-ups and to collect emails).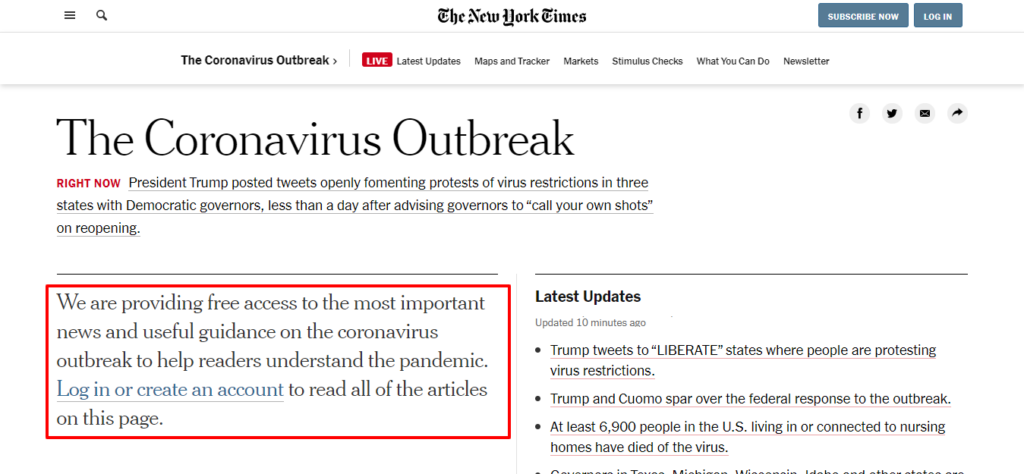 In order to have great content that delights readers, these platforms maximize a two-axis graph:
The content has to be useful for users (which is the case because it provides data about the covid-19 for instance)
The content has to touch our emotions (happiness, sadness and anxiety). I want to focus a bit on this part because it is the differentiator. In fact big companies are investing billions … tech companies … are spending millions of research dollars to build emotion-detection systems … As we can read on How Emotions are Made: The Secret Life of the Brain by Lisa Feldman Barrett. A book that I strongly recommend if you want to build content that drives emotions.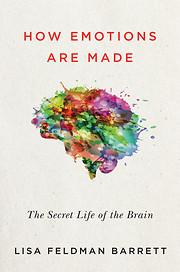 Google loves great content from brands and media big platforms. This isn't true only for content that succeeds on Google though, it is true everywhere as we can see below with this Ben&Jerry's visual where emotional drivers are justice, equality…resulting in 617K likes on Twitter!
ben and jerry's said let's talk pic.twitter.com/Bj1ZJHmfNK

— leah (@R0WDYD0WDY) April 20, 2020
3 reasons why your content strategy might fail
1-Many contents look the same 
I remember explaining this to my team once: when a breaking news is out there, all the media and bloggers are getting details from the same single source. This happened in the past and will continue to happen because we need some validations from AP, AFP or Reuters for instance. The first details on a viral topic are often the same.
2-Original content is expensive
Another reason for duplicate content is that it's expensive to find unique details in order to use them for your content. Original content is expensive because you have to cover the costs of your data sources, the writers, the reporters, designers, telecom & Internet fees, etc.
3-The competition is hard
I cannot recall any recent business meeting without a mention about content issues: how to find great ideas for content production, how to distribute it on social media and web platforms, how to have it consumed on tv, mobile, tablets… Retailers, banks, big platforms, they all struggle because it's not that easy to be equipped with an in-house editorial team or to have gifted freelancers on call ready to write for them. Some media even have programs to hire talents all year long such as https://talentnetwork.washingtonpost.com/.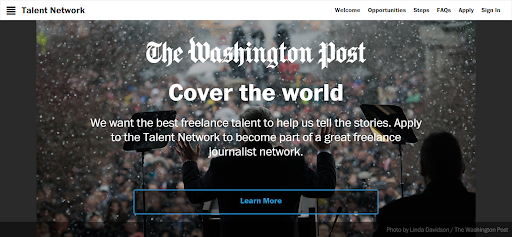 You liked this post? Share the love!